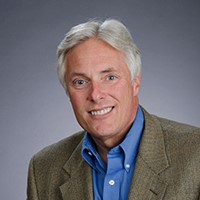 Greg Goates is a results-oriented, executive coach and organization development and human resources leader with 30 years of experience both internally in senior HR leadership line roles, and externally as an executive coach and organization effectiveness consultant within multiple industries. Greg specializes in expanding and enhancing leadership capability, while improving and streamlining processes, resulting in greater efficiencies, increased employee morale, engagement, retention, and bottom-line growth.
Greg brings multiple industry best practices and perspectives to his coaching clients. Internally Greg has served as Vice President of Human Resources and Organization Development – Rady Children's Hospital and Health Center; Senior Director, Leadership Development – Amylin Pharmaceuticals; Global Organization/Leadership Development, Learning and Talent Acquisition – Invitrogen/ Life Technologies; Director Human Resources and Organization Development – Senior Flexonics Ketema Aerospace Division; Sales & Customer Service Training – Fidelity Investments.
As an external consultant and coach, Greg's diverse experience in leadership development, organization effectiveness, and strategic human resource leadership has given him additional industry exposure in the public sector, non-profit organizations, financial services, information technology, manufacturing/operations, and telecommunications. Greg's coaching of executive and mid-level leaders has resulted in achievement of critical leadership development goals and organization objectives, often including promotions for those he has coached.
Recent Coaching Engagements Include:
General Manager – International Aerospace Communications company
Chief Financial Officer, Chief Commercial Officer and Chief Medical Officer – Medical Device company
Head of Commpliance and Security, Head of Geology and Asset Development – Gas and oil company
Head of IT Security – National financial, property, analytics and business intelligence company
Greg has also served as Adjunct Faculty at University of California San Diego (UCSD) Extension, in the Business and Technology Sector. He holds a Bachelor of Arts in Human Resource Development from Brigham Young University, and a Master of Arts in Leadership Studies from the University of San Diego.
Certifications include:
Certified Master Trainer: Development Dimensions International (DDI)
Achieve Global Trainer
Professional Certified Coach (PCC): International Coaching Federation (ICF)
Executive Coaching Program Graduate: New Ventures West, Integral Coaching Model
Memberships include the American Association for Talent Development, the Society for Human Resource Management and Organization Development Network.
Click here for printable PDF Greg Goates BIO