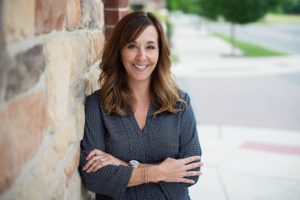 Becky Arruda is a results-oriented, certified executive coach, who uses her 20+ years of experience and expertise in working with leaders to achieve desired outcomes and priorities. Becky's clients are senior executives, CEOs, entrepreneurs, new leaders and experienced executives across many industries and companies of varying sizes. She also brings a depth of experience as a human resources (HR) professional, having spent 18 years in the energy/utility industry with Dominion Energy, headquartered in Richmond, VA.
Throughout her career, Becky has excelled in consulting and coaching leaders through complex business challenges, primarily in the areas of organizational design, leadership development, employee relations and performance management. She provides guidance on employee matters, advice on strategic issues, assistance with organizational design and direction on policy adherence and compliance. She has experience on the customer facing side of HR providing direct support to leaders overseeing management and union represented employees for multiple business units across the country. She has also served on the corporate side of HR developing company-wide leadership programs and policies. She is a seasoned business leader with years of hands on experience managing people and budgets.
In addition to several senior leadership roles in HR, Becky is engaged as a senior consultant and executive coach with the Human Capital Solutions group of OneDigital Health & Benefits and is a senior writer for Blue Ocean Brain, a leader in corporate micro-learning. Her ability to connect with people, and create open and trusting working relationships, allows her to assist them through difficult challenges, and find grounded, practical solutions. She provides coaching clients with an external perspective and insight, and serves as a confidential sounding board, as well as an experienced accountability partner.
SAMPLE OF RECENT COACHING ENGAGEMENTS
Senior executive team focused on achieving annual objectives while upholding stated behaviors & values
High potential executive candidates focused on development of leadership competencies
CEO of mid-size company focused on interactions with leadership team
Newly promoted executives dealing with transition issues
Executive leader improving upon interpersonal communications
Small business owner working through difficult client relationships
Managing partner of a mid-size firm navigating a path to a specific business objective
Becky holds a Bachelor of Science in Business Administration from the University of Central Florida, and an MBA from Florida Atlantic University. Certified Executive Coach through the Center for Executive Coaching (CEC), an ICF accredited program. She is also a member of the International Coaching Federation (ICF).
Other certifications include:
Professional in Human Resources (PHR)
Six Sigma Black Belt
Korn Ferry ® Leadership Architect
Lominger ® Voices 360
Click here for printable PDF Becky Arruda BIO